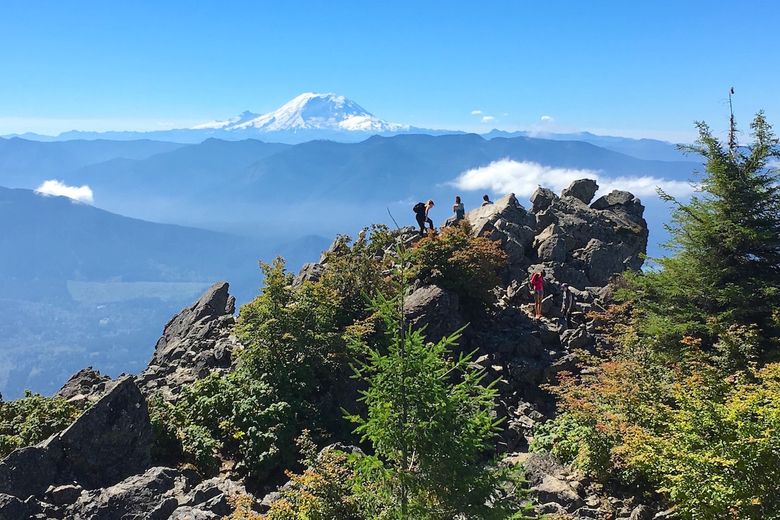 The weather is finally starting to cool off as we reach the end of August into September. And what better way to kick off the season than by going on a hike! Hikes are, in our opinion, one of the best ways to get outside and get active. Here are some great trails to check out in the Seattle area:
Discovery Park is Seattle's largest city park, stretching over 500 acres. This is a more flat path if mountain climbing isn't your thing! The park is approximately a 2.8 mile loop with scenic views and trails extending to the North Beach and South Beach. The entire park is set on what used to be Fort Lawton, a former U.S. Army post!
About 40 minutes from central Seattle, you'll find Rattlesnake Ledge Trail. The trail is easily accessible from North Bend, WA. For the more adventurous, this trail is for you with steep climbs and switchbacks, but you will be rewarded with breathtaking views of Mount Si!
Intensifying as we go, Mailbox Peak is for the more advanced hikers (not to say it's not worth a try!). The trail takes you up over 4,000 feet in elevation while snaking the 4.5 miles to the summit. The best part? There is literally a mailbox at the top in which hikers can document their impressive efforts.
One of the most popular and known trails, the trail gains 3,000 feet in elevation along the four miles of trail. We recommend building an endurance before taking on this endeavor, but this classic trail is set with a defined path and switchbacks for its challengers. If you don't want to be overrun by others, try to visit this beloved trail during the week.