Because you want healthy snacks to keep your employees running strong and you don't want to spend your time researching and shopping for the best options.
We deliver and stock your office with fresh seasonal fruit and healthy snacks with plans starting as low as $80 per week.
We customize your delivery to make sure you and your team get the right selection of seasonal fruit and snacks.
We stock your breakroom or customer lounge with fresh fruit and snacks on a delivery schedule that works for you.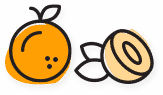 Your team gets to enjoy fresh, healthy snacks, and you get to enjoy the freedom of no long-term contracts.
Some of the 300+ companies we provide wellness for: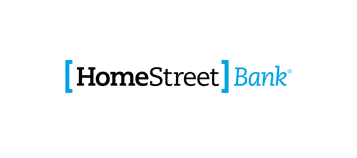 "
Having the convenience of fresh fruit has really helped us stick to our diet and exercise goals. When we are craving sugar or feeling sluggish later in the day we hop over and pick up a chilled apple from the fridge. Fresh selection + convenience = satisfied customers.
-Shaina Magat, Nordstrom HQ
Our office has grown from 60 to 200 employees and Team Apple has been with us every step; keeping us stocked and keeping us smiling. High Quality. Awesome Service. This team really delivers. 10/10 would recommend to anyone.
-Jason TerAvest, Smartsheet
Great customer service, quality of fruit, friendliness of staff, and reliability. Wonderful feedback from our patients about how delicious the apples are too, consistently!
-Maddie Grant, Iora Primary Care
Having ThirdLeaf at our office has been extremely convenient for myself and fellow employees. Whether it's mid-morning, mid-afternoon or needing a snack for a long day on the road, there is always a piece of fruit or healthy protein bar in the break room waiting for me!
-Trevor Harper, Conover Insurance
Fruit delivery to your Seattle office is a win-win for you and your employees! Choose a healthy alternative to vending machine snacks with weekly produce delivered to your business.
Why not snack on a wellness box? ThirdLeaf NW's delivery service provides a mini refrigerator to keep your seasonal fruit cool, fresh and crisp for enjoyment all week long. We have multiple size packages for offices from 10 to 1000 employees! Seasonal varieties rotate weekly and include 5-6 different varieties per delivery!
Besides a small refrigerator, our service includes:
Healthy seasonal produce
Food/snacks delivered and stocked directly into your kitchen
Constantly rotating and healthy snack options
Free trial to try out our service
Donation to food banks or charities of any leftover items
Office Fruit Delivered Seattle
Your employees or customers in the Seattle area will love you for having office fruit delivered, in Seattle, on a weekly basis.Boxes of healthy food that has your staff's well-being in mind. We do the work of selecting great fruit, you get, office fruit delivered, and we stock it directly into your provided office location.
Office fruit delivered in Seattleis your office wellness box! We offer a free trial with no risk for new customers. Our plans begin as low as $48/week for a variety of seasonal fresh fruit and/or healthy snacks.
Our office fruit delivery in Seattle can be set up in just four simple steps plus a bonus fifth point!
You call. We customize your order and desired food box delivery schedule?
We hand deliver a healthy food basket or fridge and nutritious snacks
You and your employees in Seattle enjoy healthy snacks
No contracts required
Fresh Fruit Delivery Seattle
An employer cannot decide what workers will eat for lunch, but the gift of providing a complementary, apple each day may encourage healthier habits and general office wellness. To enjoy ThirdLeaf NW's food service in Seattle, call (206) 682-1268 for a box that will emphasize wellness and health in the workplace.
We provide produce in Seattle, Tacoma, Tri-Cities and most of Washington State. Call today, and let us handle your workplace wellness!
Just a few of the Seattle companies who are enjoying our produce box deliveries:
Nordstrom
Smartsheet
Swedish
BMW
Porsche
Windermere Real Estate
Iora Primary Care
Conover Insurance
Join our growing list of companies who are helping their employees have healthier snack choices with healthy fruit delivery. Your employees in the Seattle area will love you for it..